Product Review: Cliff Keen Signature Wrestling Headgear
I am reviewing the Cliff Keen Signature Wrestling Headgear. This head gear has been around for 50 years and it is still popular with wrestlers.
Read my my honest review of this Cliff Keen headgear.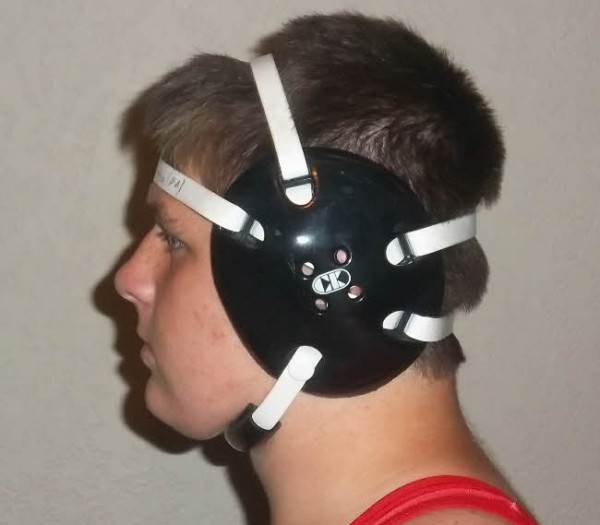 Features
Made up of a strengthened metal shell that completely protects the ears.
Covered with a foam that cushions any blows and protects the wrestler.
The headgear has fully adjustable straps as well a comfortable chin strap.
Easily fits older wrestlers as well as a youth wrestler.
Pros
Does an Excellent job of protecting the ears
Lightweight and comfortable
Comes in multiple colors
Many companies offer team logos
Cons
Tends to spread out and cover the eyes
Difficult to adjust
chin cup and head strap not included
My Opinion
Maybe I'm biased because I'm and old school wrestler, but the Cliff Keen Signature Wrestling Headgear is my favorite headgear for a wrestler. I wore it all the way through school and so do my kids.
The fact that the headgear slides off my head is a minor issue that can be fixed for 2 bucks.
The only thing I would like to see is the strap holder is shipped with the headgear and included in the price, but its not a deal breaker.
Other Customer Reviews
I checked Amazon and found 75 customer reviews. 66 customers had positive feedback and 9 had negative feedback.
What Next?
Found this headgear review useful? Here's the super easy no-pain way you can help support future reviews! Read on…
Hopefully you found this article useful. At the end of the day, I'm an active member of the wrestling community – and this review was written from a standpoint of my son using the product.
My wrestling reviews take a lot of time to put together, so it's a fair bit of work (and labor of love). I will gladly answer all the questions posted in the comments about the headgear review –
If you found this headgear review helpful in your purchasing decision, please use the links in this article to purchase your headgear. Your loyalty helps keep this blog going.
Do you have some feedback about this product? We would love to hear from you. Post a comment on this page or connect with us on Facebook.