Upload Photos with a Custom Wrestling Website
Wrestling is the greatest sport in the world. As someone that grew up as a wrestler, I love it when people take pictures of their kids during a wrestling match. If you have a custom wrestling website, you can create photo albums and upload wrestling photos directly to your website.
How to Upload Wrestling Photos To Your Website
Adding a new photo album to your wrestling site is easy. Go to club>photos. Click on the "Add New Album" button. Here is a screen shot.

Type in an album name and click the "add album" button.
Now click on the new album you just added. You will see a section to upload photos. Select the wrestling picture and click upload. You will need to remember that the maximum picture size is 512K, which is plenty large enough for a website.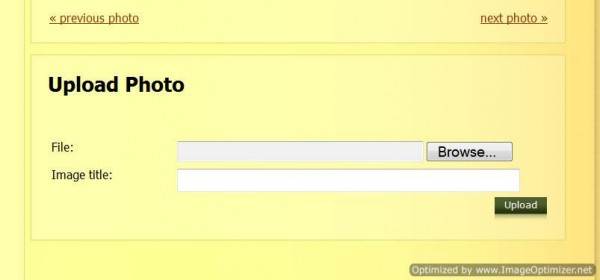 Here is What the Wrestling Photo Albums Look Like
The photo albums on your website, look similar to Facebook albums.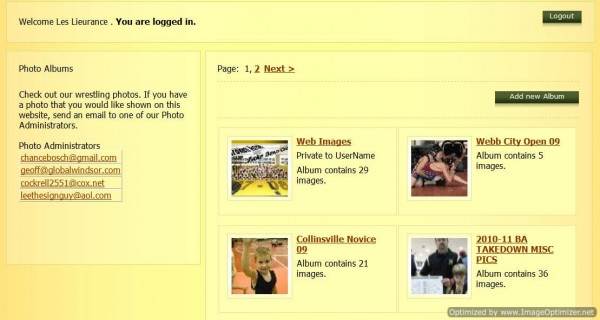 Here is what it looks like when you click on a photo album
Advantages of Uploading Wrestling Pics to Your Site
One of the main advantages to uploading wrestling pictures to your website, is being able to share those pictures with the wrestling community. One of the features of our custom wrestling website is being able to designate who can upload photos to your site. This is done to prevent people from posting inappropriate content. I would suggest that you designate around 5 wrestling parents that can upload photos. Anyone that has full admin access already has this ability.
We hope you enjoyed this article. If you are looking for a custom wrestling web site, feel free to contact us and we can get your site up and running in a couple of days. This wrestling website does so much you will wonder how you ever ran a club without it.