The Best Travel Tips for Saving Money and Your Sanity
In this post, I'm going to discuss the best travel tips for wrestling.
If you're a parent, you understand how traveling to wrestling tournaments can improve your wrestler. Also, traveling provides for some excellent family time.
However, you also understand the time and money involved with traveling out-of-town.
A Short Guide of Travel Tips for Wrestling Parents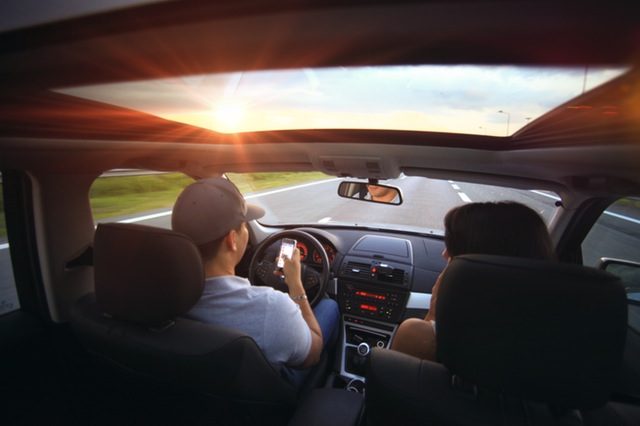 We have created a short travel guide for wrestling parents. Over the last 13 years, I have attended many wrestling tournaments.
I've made plenty of traveling mistakes like running out of money, forgetting my son's wrestling bags, and finding out I didn't have a hotel when it's time to check in.
I've learned that the key to traveling is planning. A little planning can go a long way towards helping you keep your sanity and be better prepared.
Traveling to out-of-town wrestling tournaments is expensive and stressful. Let's explore the best travel tips to help you better prepare for out-of-town wrestling tournaments.
Planning is Essential.
Deciding Whether to Drive or Fly
Determining your mode of transport is the first thing you need to focus on when making your travel plans. If you're a new wrestling parent and your child is only active in local tournaments, then the answer here is obvious; drive.
However as your wrestler gets better, you will seek tougher competition. When traveling long distances to tournaments, it's essential to consider factors like gas expenses, drive time, and boarding into consideration. Trying to decide whether to drive or fly?
Check out Should You Fly or Drive? How to Make the Most Cost-Effective Decisions by Creative Savings.
In my experience, I've found that it is usually cheaper to travel by car if you have your family with you. If you're a solo parent, you may be better off flying.
Here is an excellent video of the pros and cons of driving versus flying.
Check Your Car
While driving is usually cheaper, you want to make sure your vehicle is ready for the road trip.
When you're traveling, the last thing you want to happen is to have your car breakdown. Before you get in your car and head down the road, you should do some necessary vehicle maintenance.
Following a maintenance plan is essential. It might be the difference between an enjoyable road trip or having to deal with repairs.
Is your car ready for the road? Here is a typical checklist:
Battery – if your battery is close to its expiration date, consider changing the battery. Look for corrosion. If the battery is corroded, then clean the posts.
Oil – Keep your oil changed. If it's almost time to change the oil, it's better to do it before you travel.
Belts/Hoses – If your hoses or belts seem worn, consider replacing them. A broken belt or hose can leave you stranded on the highway.
Tires – Check your tires for wear. Replace them if necessary. Check the air pressure and make sure your tires are properly inflated.
Fluids – Save yourself a headache by checking the radiator, brake, power steering, and washer fluid.
Keep an Emergency Kit in Your Vehicle
Most of us don't think about keeping an emergency kit in your car until it's too late. Even if you followed all the items above, there is no guarantee that your car won't break down. There are countless articles on roadside emergency kits, so I won't go into great detail.
However, I would recommend the following items:
Extra oil, brake fluid, radiator fluid, rags, and a funnel
Jumper cables
Duct Tape for temporary fixed to belts and hoses
Flashlight, Screwdrivers, and Pliers
Functioning Jack and roadside reflectors
Don't Rely on GPS
GPS is great but isn't foolproof. I messed up last year. I didn't plan my route and relied on my GPS. A two-hour trip turned into a four-hour excursion. I won't make that mistake twice!
Not considering your best route could lead to not showing up on time for a wrestling tournament. Can you imagine driving for 12 hours and missing weigh in? I've seen it happen. I was working the weigh in at Tulsa Nationals, and a dad missed the weigh-in because he took the wrong route. His kid didn't get to wrestle. Don't rely solely on your GPS!
Before you hit the road, get on Google maps or MapQuest. Check your route and know the way you are going to take. It's OK to use your GPS, but I would only follow the GPS if it steers you on the same path you planned.
When planning your route, don't forget to find places to eat and fill up with gas. You should also consider whether you will need to stop at a hotel during your road trip. The last thing you want is run out of gas or have to pull over at a rest stop when you're tired.
Does Your Car have a GPS?
I used to rely on my phone, but I have found that it's better to have a GPS in your car. I recently bought the Garmin nüvi 55LM because it has free map updates for life.
Bring Food
Food can quickly become expensive when traveling to a tournament. Between restaurants and concessions, you could easily spend a small fortune on food.
Bring food with you. Pack a cooler. Pack it with simple food such as sliced turkey, cheese, and fruit. Don't forget essentials like water, Gatorade, and snacks.
If your wrestler is cutting weight, you need to provide proper nutrition. Don't rely on his coaches. Pack nutrient-dense foods to replenish your wrestler's energy. Healthy food will help maintain your kid's weight for two-day tournaments.
Bringing your food to a tournament is critical to a proper wrestling diet.
Use Websites to Book Hotel
Booking a hotel for a wrestling tournament has become much simpler with the internet. You can go to several different websites, such as Orbitz, Priceline, and Booking.com to find the best prices.
I try to look for at least three-star hotels that are close to the wrestling tournament and have an excellent price.
Once you have identified the prices, try to give the hotels a call. I have found that you can get a good deal about half the time. It really depends on who you talk to. You may have to ask for a manager.
One of my favorite tools is google. As an example, you can go to google.com and type "hotels in fargo nd" and you can quickly filter by date, hotel ratings, and whether it is a 3 to a 5-star hotel.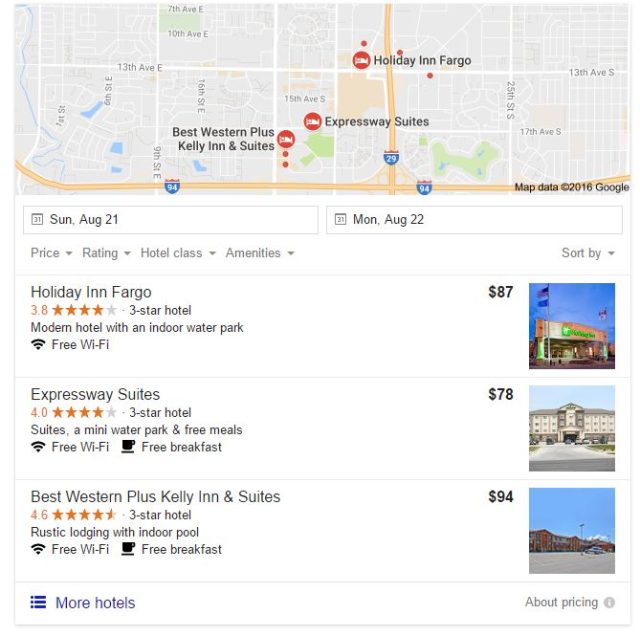 Make a Checklist
Before driving to that wrestling tournament, make a list.
Getting down the road forty miles and realizing you forgot your kids best wrestling shoes at home can cause unexpected stops and spending.
Before you leave, make a list of all your essentials is an excellent way of being sure you won't get caught on the road unprepared. Checking your list, packing, and checking again is the best way to ensure you packed everything.
Here is a list of items I bring to wrestling tournaments
Medications and Insurance Cards
Wrestling Gear (shoes, singlet, headgear, knee pads, warm-ups, etc)
workout gear to lose weight for two-day tourney
USA Wrestling Card
Proof of payment if you paid for tournament online
Cash and Credit cards
Address of tournament and hotel
Tournament Schedule
First Aid Kit to handle possible injuries
Video camera to film matches
Tablet PC to stay informed at tournament
Don't forget the chargers for your electronics
Healthy food and snacks
Earplugs to drown out the noise
Extra set of car keys
Swimsuits for when you get to the hotel
Toilet paper… just in case
I am sure I have forgotten something. I will update the list anything else comes to mind.
Plan Your Budget
Wrestling tournaments are like mini family vacations that you may take once or twice a month.
As with any vacation, though, we tend to forget or displace our real-world priorities and start spending money.
Not creating a budget, can lead to running out of money. I remember one year my son wrestled at schoolboy duals. I took the week off work and drove up to watch my son wrestle. There was only one problem. I underestimated my budget and realized I was running out of money. My son was fine because his expenses were already covered. I ended up sleeping in my vehicle for three days to save money. it was a life lesson I don't want to learn twice. Learn from my mistake and create a budget.
Planning for your budget will help you keep your costs under control.
You need to consider the following items when budgeting for a wrestling tournament:
Tournament Admission – Admission can be a significant unplanned cost. This is especially true if you are bringing a family.
Cost of Fuel or flying
Price of a rental car
Hotels
Food
Tournament shirts
Entertainment
Remember the Entertainment
Boredom is a quick mood killer for any tournament travel or long drive times. Luckily, in the 21st century, we have a world of entertainment and information right at our fingertips.
Downloading movies to your laptop or smartphone is a great way to reduce data usage. It is also a great way to share in some great family time.
Favorite family classics or new releases can bring the family together right there in the car, except the driver, of course. The real positive is that you have quiet kids on the road 🙂
Amazon Prime has unlimited streaming and allows you to download movies to watch later.
Try Amazon Prime 30-Day Free Trial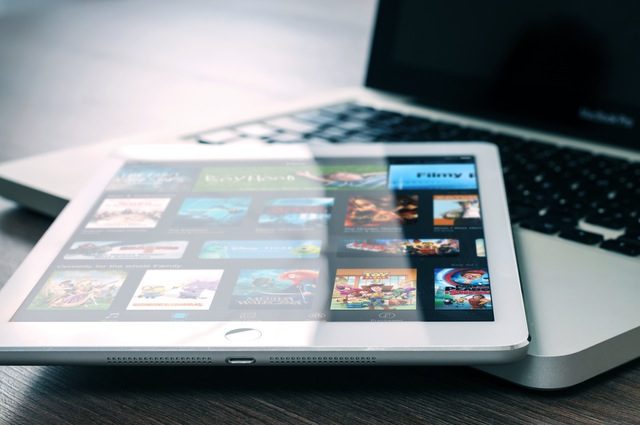 Use WiFi-Where Possible
Being on the road or at a wrestling tournament can drain data quickly. You should use Wi-Fi where possible.
Taking advantage of Wi-Fi hotspots in or around a tournament or while on the road can reduce the need to waste your data.
Places like McDonald's, Starbucks, and many other establishments offer free Wi-Fi to customers.
Many interstate roads now also offer Wi-Fi connections to drivers.
Have Fun
Though constant drive and travel can get tiresome, it's important to remember to have fun and create a fun experience for your little wrestler while traveling to tournaments.
Remember, your enthusiasm for the sport rubs off on them and showing them that you're not having the best time can affect their love of and participation in wrestling. Besides, there's no better place to spend time with your kids than on the road to or at a wrestling tournament.
Traveling to tournaments is a unique opportunity to watch them grow, increase their skills, and watch them develop as athletes and children.
Stay Updated
I hope you enjoyed the article on travel tips. I hope I provided some useful information to make traveling to tournaments less stressful.
Do you have a story or tips you would like to share? We would love to hear from you. Post a comment and let us know what you think.
What's Next?
If you like the article, subscribe to our blog to receive our newest articles right in your inbox.
How to Support Us
Each of our articles has dozens of hours (if not hundreds) of work. We love what we do and try to provide value to the wrestling community.
You can support our work by simply reading our articles and using our affiliate links to buy products. If you buy something from a link we have on our site, we make a small commission at no extra cost to you.
Here is an explanation of what we do and how to support our continued work.
Tell Your Friends
If you enjoyed the article, be sure and share the article on Facebook and Twitter.
Thanks for reading!
And lastly, if you felt this article was useful – I always appreciate feedback in the comments below. Thanks!