Concussion Recovery Tips – Supplements and Nutrition
Looking for the best concussion supplements to aid recovery?
If you don't fully recover from a traumatic brain injury, you could get post-concussion syndrome.
Here are concussion recovery tips that may shorten recovery time. In recent years, more attention has been focused on concussions. Concussions are one of the most common wrestling injuries in this sport. It's also normal to see concussions football, boxing, and mixed martial arts.
My son had just his 2nd concussion. I have been doing quite a bit of research on how to quickly recover from a concussion. My goal was to help improve his concussion recovery time.
This is a long article, so I have added a table of contents. Feel free to use the links below to jump to the sections below.
Concussion Recovery Tips
I would like to talk about some concussion recovery tips. These are tips that wrestlers and any other athlete can use to get back into competition quicker. Let me preface this article by saying I am NOT a medical expert.
This article is based on my opinion and research I've done. I've spent a few months doing research. I found so many great concussion guidelines, that this article seemed to turn into a research document. I hope you enjoy reading the article as much as I did writing it.
This article is for informational purposes only. Please consult with a doctor for any sports injury that occurs with your child.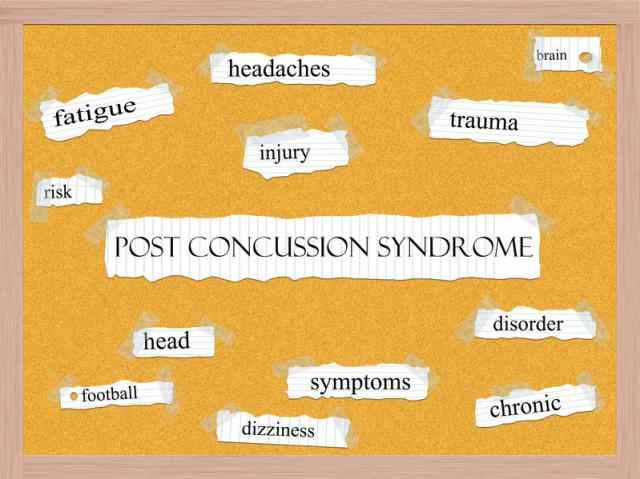 Do Not Continue to Compete
If you get hit in the head and have any concussion symptoms, you need to stop competing until you are cleared by a doctor. Your brain is injured. You will not get better if you continue to compete.
An athlete that continues to compete will cause the initial concussion to get worse. The recovery time will get longer because you didn't give your chance for your brain to heal.
I have spent a lot of time researching concussion recovery tips. The most important advice I can offer is to see a doctor. Anyone with concussion symptoms should seek medical attention.
Most concussions are minor, but some can be life threatening. Go see a doctor so you know your best course of action for a full recovery.
Get Lots of Rest
Getting plenty of rest is crucial to concussion recovery. Your brain needs down time to fully recover.
Stay away from anything that needs brain power. No reading, texting, watching tv, etc… Go to a dark room and sleep as much as possible until you feel better. This might mean you need to miss school. Stay at home and rest until you feel better.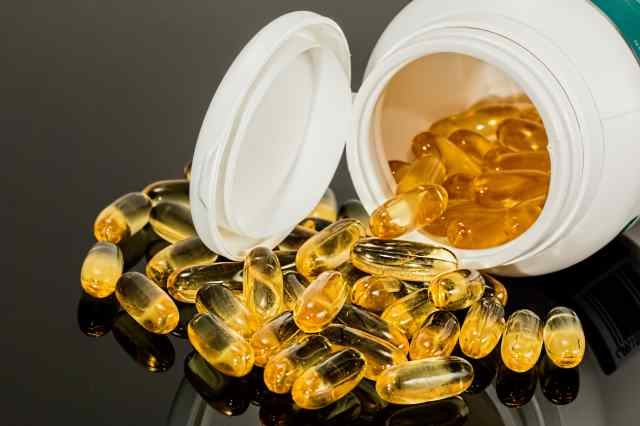 Supplements for Concussions
There have been a few studies about using supplements for concussion recovery. Medical science has made tremendous advances in how injuries are treated, but little has been done to speed up recovery from a brain injury
You should consider eating nutrient dense foods to help your concussion recovery.
I am a firm believer that the food you eat can help your body recover quicker from sickness and injuries.
While eating healthy food is the best choice, I used several different supplements to help my son recover from this concussion quicker. Here are some supplements I have found that could help heal a concussion and increase recovery time.
Protein and BCAA's
The Dana Foundation is giving grants to study the effectiveness of branched-chain amino acids as a treatment for athletes following sports-related concussions.
There is growing evidence that bcaa's help with sleep problems. There are several studies that talk about reduced bcaa's following a concussion.
There are 21 amino acids needed for protein synthesis(muscle repair). A lot of people use amino acids for weight loss but branched chain amino acids help the body in a lot of ways. BCAA's are derived from protein.
I suggest getting a variety of proteins, such as whey, casein, and meat proteins to speed up recovery. If you are a vegetarian, you will need to look at alternatives such as soy or combining vegetables to form complete proteins.
Best BCAA Supplements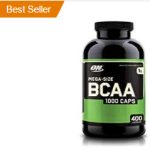 Optimum Nutrition BCAA Capsules
as of the last update, this product has 1,055 reviews and 88% positive ratings.
See It on Amazon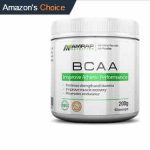 AMRAP Nutrition – Branched Chain Amino Acid Recovery Powder
as of the last update, this product has 98 reviews and 91% positive ratings.
See It on Amazon
Fish Oil and Omega 3's
While researching concussion recovery tips, I came across some impressive research about fish oil. There are clinical trials to study the effectiveness of omega 3's with a concussion.
I have read a couple of different stories about athletes who have used fish oil to treat traumatic brain injuries.
I have been familiar with the benefits of omega 3's and how it can help the brain and heart. The articles I have read suggest that high doses of fish oil can help speed up concussion recovery.
Turmeric Extract
Curcumin is a flavonoid compound that comes from turmeric extract and ginger. Curcumin is an Anti-inflammatory and an Anti-oxidant. Several studies have been published on how curcumin can help a person recover from a brain injury quicker.
The Institute of Medicine published a study called "The Ability of Nutrients to Promote Brain Plasticity and Cognitive Health". According to the study, curcumin can reduce the cognitive impairment associated with brain trauma.
There is a similar study on nih.gov that references several studies about the positive benefits of curcumin.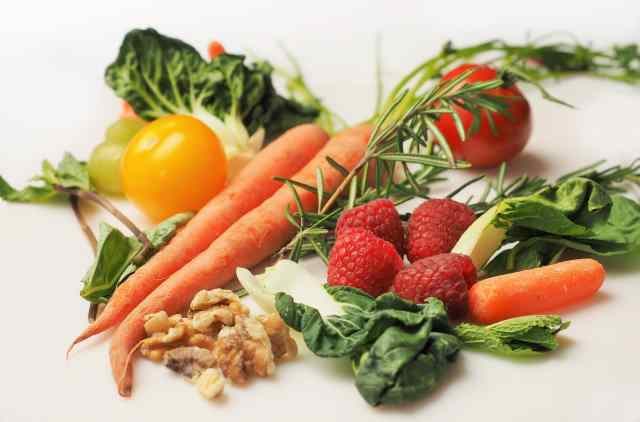 Vitamins for Concussion Recovery
A recent article I read in the New York Times talks about What Happens in the Brain After a Concussion. It goes into details of how scientists have discovered an increase in free radicals in mice that were treated with antioxidant vitamins had 70% fewer dead brain cells.
Let's explore how vitamins might reduce the recovery time for a concussion.
Magnesium
There are numerous studies that have shown that there is a reduced amount of magnesium for several days after a concussion. According to MedlinePlus, The human body needs magnesium for over 300 biochemical reactions in the body.
Some of the benefits of magnesium include maintaining a normal nerve/muscle function and improved sleep. Here is a great article by the National Institutes of Health that describes magnesium in detail.
One of the points that were brought up is that most people are not getting the recommended daily intake. Given the fact how important this mineral is, I gave it to my son on a daily basis to help with his concussion recovery.
Vitamin E
There are several articles that vitamin e can improve cognitive function following a concussion. You can read one of the articles on pubmed.com. Vitamin E is an antioxidant that helps prevent tissue damage in the body.
Before taking vitamin E, make sure you see a doctor because high doses of vitamin E can increase bleeding.
I have been giving my son 24IU of vitamin E per day that is included with the branched chain amino acids.
Vitamin C
I have read on a few sites that Vitamin C helps reduce the oxidative stress in the brain associated with a concussion.
The national institutes of health stated that multiple types of antioxidants, such as vitamin E and vitamin C should be taken together.
I cannot find any definitive proof that vitamin C improves concussion recovery. There is no harm in taking too much vitamin C because your body will process excess as waste in your urine. I've been giving my son a 500mg a day.
Vitamin B Complex
Vitamin B complex helps with healthy nerves and proper brain function.
Since a concussion is a brain injury, your body needs the daily recommended dosage of Vitamin B complex to help speed up the recovery. A great article to read is Nourish Your Noggin: Nutrition and Your Brain. I give my son two pills a day.
Nothing is a Magic Cure
I hope you enjoyed the article on concussion recovery tips. There are a lot of promising supplements that can help heal a concussion. I tried all of these on my son.
Recovery time was slow considering he didn't he didn't recover from the first concussion before getting a second one.
The truth is nothing in this article is a magic cure. You still need to rest and fully recover before going back to wrestling.
Additional Reading
What Can I Do to Help Feel Better After a Mild Traumatic Brain Injury? – Tips by the CDC for adults and children on how to get better after a concussion.
The DANA Foundation – An article written in 2011 says that investigators will determine whether treatment with a dietary supplement containing three amino acids reduces neurocognitive problems in athletes following a sports-related concussion.
Amino Acids – If you want to have a better understanding about amino acids, wikipedia.org has a great authoritative article. It goes into great detail about the chemical makeup and the history of amino acids.
High Dose Omega-3 Fatty Acids in the Treatment of Sport-Related Concussions – East Carolina University is currently recruiting participants to study how fish might help in the treatment of concussions.
What's Next?
If you like the article, subscribe to our blog to receive our newest articles right to your inbox.
How to Support Us
We put dozens (if not hundreds) of hours man hours into each article. We love what we do and hope you do too.
Our goal is to provide value to the wrestling community.
You can support our work by simply reading our articles and using our affiliate links to buy products. If you buy something from a link we have on our site, we make a small commission at no extra cost to you.
Here is an explanation of what we do and how to support our continued work.
Tell Your Friends
If you enjoyed the article, be sure and share the article on Facebook and Twitter.
Thanks for reading!
And lastly, if you felt this article was useful – I always appreciate feedback in the comments below. Thanks!