Common Wrestling Injuries – Treatment and Prevention Tips
Wrestling Injuries are common in this sport. It seems like some years have more injuries than others.
I've been thinking about wrestling injuries since my son injured his leg in his last Greco match at Fargo. He will be ok, but was unable to wrestle Freestyle.
I decided to write an article about wrestling injuries. Today I would like to talk about some of the common injuries in wrestling and how to prevent and treat an injury.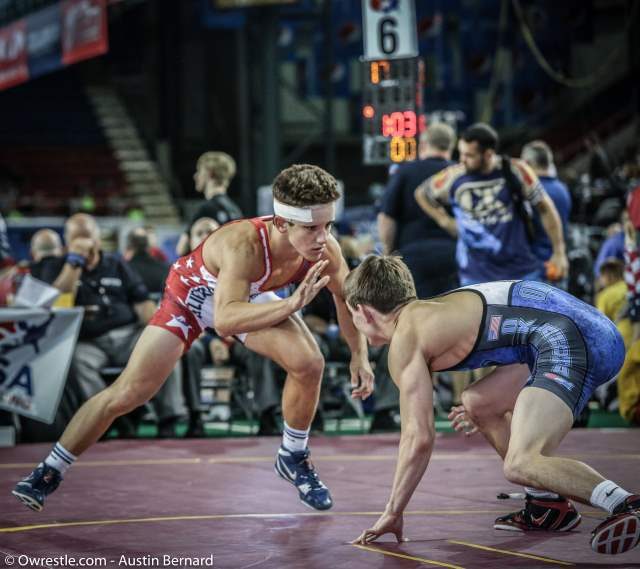 Common Wrestling Injuries
Ligament Strains and Tears
It seems that a lot of wrestlers have to deal with ligament injuries. A ligament is a short band of tough, flexible, fibrous connective tissue that connects two bones at a joint. Wrestlers are always putting themselves in weird positions.
Knee – It seems like knees get injured more than anything else. It is common to injure the anterior cruciate ligament (ACL) as well as the Medial collateral ligament (MCL). According to Harvard Medical School, a torn ligament that is not taken care of can damage another ligament in your knee.
If you tend to sprain your knee on a regular basis, I would consider wearing a neoprene knee sleeve. A good knee sleeve will keep your knee compressed and your ligaments warm. A lot of wrestlers will wear one on each knee
Shoulder – The shoulder is prone to dislocations. This causes an injury to the ligaments when a wrestler is slammed to the mat. The shoulder can also be injured when a wrestler gets his shoulder by a leg rider.
If you have injured your shoulder, I would consider a good shoulder wrap to help your shoulder heal quicker. A good wrap will allow both cold and heat treatment.
Ankle – Ankle injuries are not as common as the knee and shoulder. This usually happens when a wrestler gets their ankle gets rolled in a scramble. The good news is most ankle injuries are minor and rarely require surgery.
Most of the best wrestling shoes have really good ankle support, but if you're prone to ankle injuries, you might consider an ankle wrap. I would try to find a thin enough wrap that will fit inside your shoe and still give you the extra support.
Head and Face
I think injuries to the head and face are the second most common types of injuries in wrestling. The head and face are usually injured from blunt force trauma.
Nose – It's typical to see a bloody nose during a match. I think every wrestler has had cotton shoved up their nose at some point. While it is possible to get a broken nose, nose injuries are usually just simple nose bleeds.
If you have a broken nose, you can wear a wrestling face mask until your nose heals.
Concussion – This is a common injury, but it does happen occasionally. Every year I see several wrestlers with concussions. These usually occur from throws or head on collisions.
The best advice I can give you is to get some rest. Not allowing a concussion to heal before going back to completion can lead to further brain injury.
You might consider concussion supplements to help heal your concussion quicker.
Cauliflower Ear – This is one of the most common injuries in wrestling. This happens when the ear is repeatedly hit. This causes blood to pool up(hematoma) where the injury has occurred. After you get hematomas, it takes 7-10 days for the ear to harden.
If the ear is drained before the blood hardens, you can prevent most cauliflower wrestling injuries.
General Injuries
This section covers general injuries that can occur in wrestling. These types of wrestling injuries tend to be pulled muscles, bruises or broken bones.
Muscle Pulls/Strains – Wrestlers are constantly pulling muscles in their back and legs. I think the common reasons for muscle pulls are overuse, dehydration, and lack of stretching.
You should consider strength training if you have particular muscles that get pulled regularly. You can take (NSAIDS) such as naproxen or ibuprofen to reduce pain. You can use ice packs to help with inflammation.
Bruises – Wrestling is a combat sport and bruises happen when wrestlers are thrown to the mat or land on each other.
Broken Bones –Broken bones in wrestling are rare, but it does happen. When a wrestler breaks a bone, it tends to be the arm, ankle, or shin.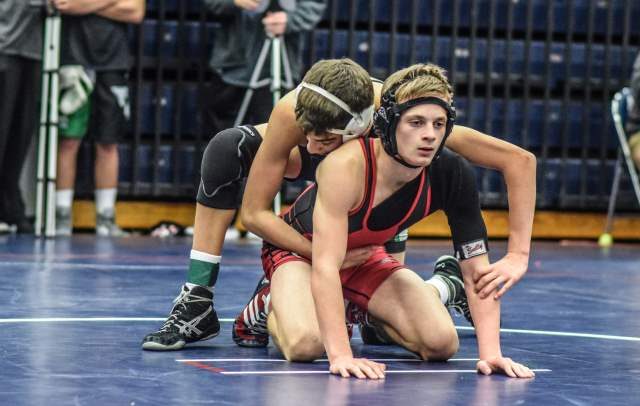 Preventing Injuries
Wrestling is a physically demanding sport. While injuries are common in wrestling, there are things you can do to prevent injuries.
Sometimes a wrestling injury can't be avoided. At that point, you will need to decide whether to take some time off or continue wrestling.
Stay off the Mat! Try to Rest and Let an Injury Heal
Any injury should be evaluated by a trainer and/or a doctor. The first course of action should be to take some time off and allow your injury to heal. If you are injured, you might make your injury worse by continuing to compete.
Regardless of how trivial the wrestling injury is, it should be treated as soon as possible after having it evaluated by the trainer and other medical staff. Overtraining syndrome is a frequent occurrence among athletes who don't allow their body to heal. In most cases, rest is all that is needed for the injury to heal by itself.
Resting for a couple of days is enough to treat muscle soreness. Most minor injuries don't take more than a week to heal. Not allowing the body to heal properly might make the injury worse and keep an athlete out of competition. Fortunately, the most common injuries in wrestling are quite similar to those experienced in other sports and can be safely treated with the R.I.C.E. (Rest, Ice, Compression, and Elevation) method.
R.I.C.E. is often used as the first treatment for ligament sprains, muscle strain, and other minor bruises and injuries. If used correctly for the first 24 to 48 hours after a wrestling injury, it can actually reduce swelling, ease out the pain, and promote flexibility in a cost-effective and straightforward way.
Strength/resistance training can help prevent future injuries
How strength training prevents injuries: The utilization of strength or resistance training can effectively reduce the risk of damage as it works on correcting different muscle group imbalances. In physiological terms, resistance training puts a dynamic load on the various joints, therefore inducing physiological alterations in the muscle, bone, and connective tissues that include ligaments and tendons.
Types of strength training for injury prevention: From mere warmups and stretching to intense cardio, everything comes into play when we are talking about injury preventive methods. As far as strength/resistance training is concerned, the right combination of using machine weights, free weights, and bodyweight exercises should get the job done.
Possible exercises you can do: Among machine weights, using the hydraulics, resistance rods, and bands, machines with weight stacks can be changed to adjust the intensity of the exercise, which should get the full range of movement that is necessary to prepare the muscles properly. Using free weights like medicine balls, kettlebells, weight lifting chains, etc. can be applied to offer resistance at different points along the range of motion to various muscles to make them less prone to a wrestling injury.
Bodyweight exercises, however, effective may be, offer less flexibility and limits the activities larger athletes can perform. The path and range of motion of exercises such as pull-ups, push-ups, plyometrics, sprinting, and abdominal workouts are not controlled by a machine, so proper form is necessary for them to be effective. The gym trainer's opinion is crucial for wrestlers who want to prepare themselves to avoid future injuries.
Increase your flexibility to prevent injuries
Wrestling is a demanding sport where athletes who have more flexibility enjoy an advantage over others. Being flexible can help wrestlers to be successful on the mat. Wrestlers should make stretching a part of the regular training regime. Excellent flexibility improves your chance of preventing an injury.
Wrestlers can develop their flexibility in simple ways by doing a combination of static and dynamic stretches with the right amount of repetitions. Static stretches that help the muscles and joints loosen up can physically and mentally prepare the athlete for a wrestling match. Stretching different parts of the body like thighs, calves, shoulders, neck, and lower back can do wonders to prevent injuries. Dynamic workouts such as free or stationary knee hugs, leg swings, side to side lunges, open hips, and arm exercises and also vital.
If you have to wrestle with an injury
As I said before, you should rest if you have an injury. sometimes there is no other way, but to continue wrestling with an injury. If you are injured and have to wrestle, you should take every precautionary measure possible to prevent further damage.
Stay Updated
I hope you enjoyed the article. We would love to hear from you. Post a commend and let us know what you think.
What's Next?
If you like the article, subscribe to our blog to receive our newest articles right to your inbox.
Tell Your Friends
If you enjoyed the article, be sure and share the article on Facebook and Twitter.
Thanks for reading!
And lastly, if you felt this article was useful – I always appreciate feedback in the comments below. Thanks!