Wrestling Movie: Takedowns and Falls
I decided to try something different. I'm doing a review on a wrestling movie, called "Takedowns and falls". I found plenty of links to wrestling movies, but most of the sites don't give any real reviews from the point of a wrestler.
About the Movie
The movie is a documentary about a Pennsylvania high school wrestling team. The documentary follows the team from the beginning of the season all the way to the state tournament. The team's goal is to win a state title. The documentary was filmed in 2006 but was released in 2010.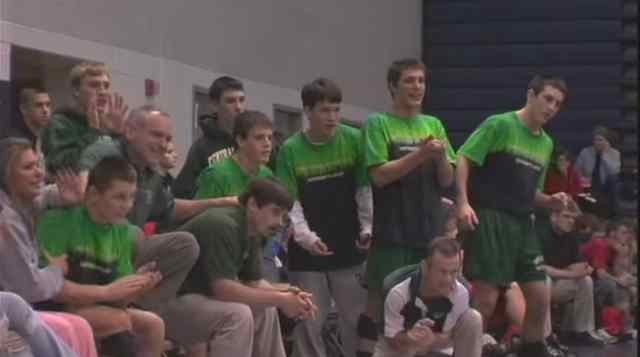 Anyone who is a wrestler, coach, or a fan can relate to this movie. It shows these wrestlers dedication to the sport. I enjoyed watching the team put on their best wrestling shoes and battle all season to get better.
The wrestling coach is Jeff Sweigard and the featured wrestlers are Walter Peppleman, Marshall Peppleman, Tony Dallago, Simon Rice, Kenny Stank, Patrick Wieger, and Doug Sweigard
Pennsylvania is arguably one of the toughest states in the nation for wrestling. The high school team that is featured in this documentary is Central Dauphin. Central Dauphin high school is located in Harrisburg, Pennsylvania. It's a relatively small town, with around 49,000 people.
In a lot of ways, this movie is about the typical high school wrestling program. The exception is that the wrestling coach is battling cancer. I've never seen a documentary that followed a wrestling team. I thought the documentary was interesting to watch a typical wrestling team strive for their goal of a state championship.
After High School
As I was watching the documentary, I became interested in what happened to these young men after high school. I looked up the wrestlers to see what they did after graduating high school.
Walter Peppleman wrestled for Harvard university after high school and worked as an intern for a Senator.
Marshall Peppleman entered his senior season ranked #1 at 160. He was a 3-time state champion in high school. Out of high school, he wrestled for Cornell University for three years. He transferred to Lehigh University for the 2014-15 season.
Tony Dallago was a 4-time state placer in high school. He was a state champ his senior year. After high school, Tony wrestled at the university of Illinois. He is a 4-time NCAA Qualifier.
Simon Rice was a 3-time state placer in high school and wrestled at Shippensburg University. He majored in geo-environmental studies.
Kenny Stank was a 2-time state placer in high school. He also wrestled for Shippensburg university. He was a 2-time NCAA division 2 national qualifier and spent some time as an assistant coach at Central Dauphin.
Patrick Wieger was a 1-time state placer and went on to wrestle at Leigh university. He majored in business.
Takedowns and Falls Trailer
I found the movie trailer on YouTube if you would like to check it out.
Looking for Some Good Wrestling Movies?
If you're looking for some good wrestling movies, here is a few that I found on Amazon. If you haven't watched vision quest, it's a must see for any wrestler. It's an old movie, but it's really good.
My Thoughts
This was not an action movie but I really enjoyed watching it. I felt like I was part of the wrestling team. As I was watching the documentary, I became interested in the progress of the athletes and the team.
If you have Amazon Prime, you can watch this movie for free. If you don't have prime you can rent it for a couple of bucks. This is a documentary I recommend watching.
I hope you enjoyed the wrestling movie review. I tried something different and I would love to hear back from you. Post a comment at the end of the article.
Enjoy the Article? Be sure and use the links below to share the article with the wrestling community.
Don't forget to subscribe to our blog or connect with us on Facebook to stay updated on the latest articles and reviews.