Jordan Burroughs Conducts Beat the Streets Clinic
Hello wrestling family!
I have decided to start a weekly wrestling roundup. My goal will be to cover relevant wrestling news articles. Most of my posts are very focused on a particular subject, but the weekly round up will be more random and will try to give relevant news that wrestling fans want to read about.
Fargo Wrestling Has Begun
One of the toughest wrestling tournaments in the country started yesterday for cadets and juniors. The best wrestlers in the country will battle in the ASICS/VAUGHAN Cadet & Junior Nationals to decide who will be national champions in freestyle and Greco.
Almost every wrestler is a stud. We will find out who is elite after this week.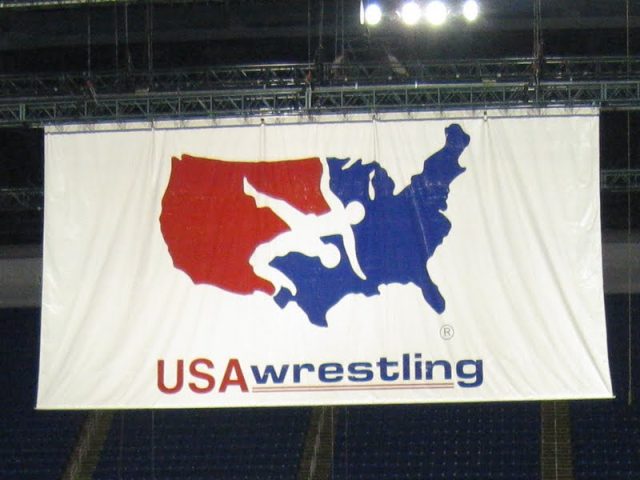 Who are the Studs?
Flowrestling has an article on the nationally ranked wrestlers at Fargo. If you can't drive to North Dakota, you will be able to watch the action on Flowrestling.
I'm sure we will see a ton of great matches. I'm willing to bet we see some unranked wrestlers who will upset some of the rankings.
Pokémon GO at Fargo
Pokémon GO has been in the news lately. Heck, my son had me pull over at a church because there was a pokemon stop. There are about 2,000 cadet and junior wrestlers at Fargo. It will be interesting to see how many kids are walking around the tournament playing Pokémon GO. If anyone can remember, take a photo if you see a group of wrestlers playing this game.
Fargo Motivational Video
Oklahoma Wrestling Academy put together a great video for all the Oklahoma wrestlers that are going to Fargo. I thought I would share.
Burroughs Conducts Clinic for Beat the Streets – Baltimore
Jordan Burroughs will attempt to become the first freestyle wrestler since 1992 to win back-to-back gold medals. He is a busy man, but took the time to conduct wrestling clinic and fundraiser for Beat the Streets – Baltimore. There is a great article in the Baltimore Sun that talks about this event. I think it's awesome that one of the greatest figures in our sport has taken the time to give back. We need more role models like him to promote the sport.
Greco-Roman Heavyweight Robby Smith
Here is a great article by the Denver Post. The article talks about Robby Smith and how he was inspired by the great heavyweights like Matt Ghaffari, Rulon Gardner, and Dremiel Byers. Robby talks about how he has huge shoes to fill and how U.S. heavyweights have always been on top of that mountain. I thought it was interesting that Robby likes to dance. He is definitely an interesting wrestler. I look forward to watching him wrestle in August.
Check our our research and reviews on the best wrestling shoes on the market.
Nationally Ranked Marcus Coleman Commits to ISU
Marcus Coleman is ranked #10 on Flowrestling rankings. The Ames tribune talks about how he committed to ISU and chose the Cyclones over Nebraska, Missouri and Northern Iowa. Last summer, Coleman placed second at the Cadet freestyle national championships at 160. Iowa state has done well in recruiting and has improved every year.
Adeline Gray not too Pretty to Wrestle
Self Magazine wrote a great article about Adeline Gray. This young woman is a 3 time world champion. She will be competing in the Rio Olympics. She talks about how she's not "too pretty to wrestle". Gray said "You are allowed to be a female and be considered beautiful and still be an athlete and still be badass in that realm.".
ESPN also has a similar article on Adeline Gray that talks about how Female athletes should be 'iconic and groundbreaking'. Both of these article are really good.
We need more women in combat sports. I consider Adeline to be another role model that is similar to Burroughs. I think she can do a lot to bring attention to female wrestling.
United States National Wrestling Hall of Fame Joins Blue Star Museums
The NWHOF has announced it has joined Blue Star Museums – a collaboration among the National Endowment for the Arts. The wrestling museum has undergone a $3.8 million renovation. If your a wrestling fan, you really should take the time to visit.
The NWHOF reopened last month. The Inside the Games website says that the museum is offering free admission to America's active duty military personnel from Memorial Day (May 30) through to Labor Day (September 5).
Gophers still in the New for the Wrong Reasons
I'm not sure if you have been following the news about the University of Minnesota wrestling program, but numerous wrestlers have faced allegations of using and/or selling xanax. The wrestling coach J Robinson has also been under fire because of the allegations. As of right now, it doesn't look like the coach or the wrestlers will face charges. The most recent news to come out is that the athletic director knew about the drug allegations before the police were contacted.
The wrestling community needs to hold our coaches and athletes to a higher standard. I'm hoping this passes soon, because wrestling doesn't need this in the news.
Finger Wrestling is a Sport?
I wanted to add a little humor to this post, so I found an article on finger wrestling. Did you know this is an actual sport? I didn't until I started writing this article. Apparently it involves competitors sit across a table from one another and pull a small leather band with one finger until one of them goes across the table. I guess it's cross between arm wrestling and tug of war?
They even have championships. This is the 63rd year for the sport to be in existence.
You can read about finger wrestling on people.com.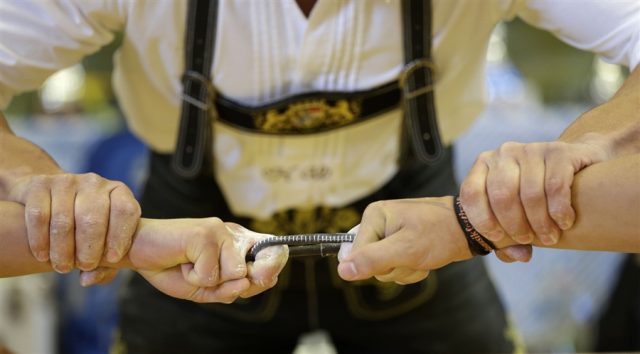 Stay Updated
I hope you enjoyed the article. I really tried to put a lot of thought into this article.
We would love to hear from you. Post a comment at the end of this article.
What's Next?
If you like the article, subscribe to our blog to receive our newest articles right to your inbox.
Tell Your Friends
If you enjoyed the article, be sure and share the article on Facebook and Twitter.
Thanks for reading!