Wrestling Round up Aug 14
The Olympics dominate the wrestling roundup.
So far Team USA has not done well. It was interesting to learn our United States wrestlers have a chance to earn some decent money for placing. You should watch the video of the Russian wrestler who was choked out and came back to win it all. In other non-Olympic news, Mark Cody resigns. It will be interesting to see who gets hired as the new OU head coach.
Wrestling continues this week, you can watch the matches live on nbcolympics.com.
U.S. Greco-Roman wrestlers Andy Bisek and Jesse Thielke ousted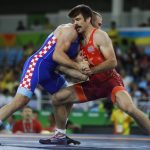 Andy Bisek and Jesse Thielke arrived in Brazil confident they could reach the top of the Olympic medal podium. Both wrestlers will leave South America empty-handed.
Mijain Lopez three-peats as Greco-Roman wrestling gold medalist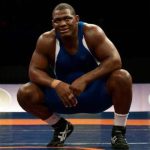 Cuban wrestler Mijain Lopez won his third consecutive Olympic title in Greco-Roman's heaviest weight class after defeating longtime rival Riza Kayaalp of Turkey in the 130kg Gold Medal Match.
Lopez is just the third wrestler to win three Olympic gold medals in the Greco-Roman style. He joins legendary Soviet/Russian wrestler Aleksandr Karelin as the only two to win all three Greco golds consecutively.
Wrestler gets choked unconscious, comes back to win gold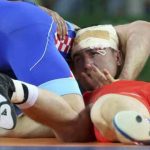 Roman Vlasov certainly didn't look like a wrestler on his way to a second gold medal when he was flat on his back, slowly regaining consciousness. But the Russian shook off the cobwebs and finished his victory in the semifinal to earn a spot in the final where he defended his gold.
Wealthy Donors Dangle a Huge Payday in Front of U.S. Wrestlers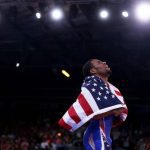 United States wrestlers have a chance to win some serious green, thanks to some former wrestlers who have established a fund to motivate and help our wrestlers. The rewards offset the lack of endorsement deals and American government funding for the Olympians. Jordan Burroughs stands to win $500,000 for winning a second consecutive medal and his teammates stand to earn $250,000.
Sooners Coach Mark Cody Resigns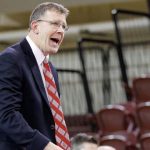 Mark Cody announced Thursday that he has resigned as the University of Oklahoma's head wrestling coach after five years at the post. Cody, who led the Sooners to a 55-34 (.618) overall record and to a 10th-place NCAA finish in 2014, coached five OU wrestlers to a total of 10 All-America honors. Two of those wrestlers — Kendric Maple in 2013 and Cody Brewer in 2015 — won national championships.