Wrestling Technique Learn to Defend Aggressive Collar Tie
Have you every been dominated by a wrestler with an aggressive collar tie? The purpose of today's article is to talk about how to Defend against an Opponent with an aggressive collar tie.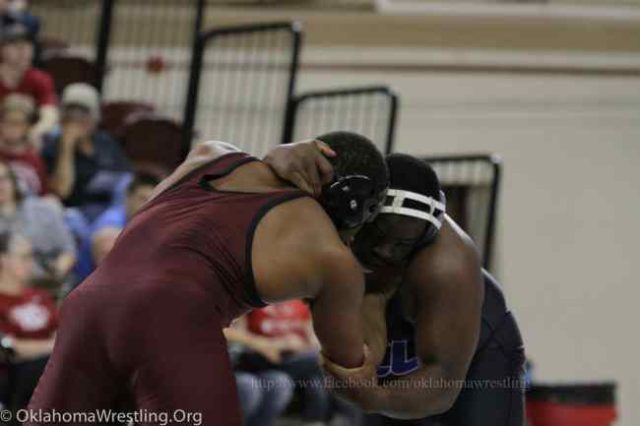 Common Mistakes with a Collar Tie
Ear-To-Ear – I watch wrestling from youth to high school all the time and one of my biggest pet peeves is to watch two wrestlers get ear-to-ear in a collar tie.
I see this a lot in heavyweight wrestling. Both wrestlers are in a bad position. I firmly believe that wrestlers do this because they have developed bad habits.
Collar Tie is not Tight – What do I mean by this? This means when a wrestler tries to use a collar tie his arm is straight and he is not blocking an attack from his opponent.
Wrestlers use Collar Tie as Stall move – Most wrestlers who use a collar tie in wrestling do so because they don't know what else to do. I would recommend to coaches that you instruct your kids to tie up with someone with a purpose in mind. The wrestler who ties up with this opponent should be 2 or 3 moves he likes to do from a collar tie.
What if Your Opponent has an Aggressive Collar Tie
Now that we covered some common mistakes to avoid, let take a look at what to do if you have an opponent with heavy hands. A wrestler with heavy hands will use a collar tie in a way to try to intimidate you and get you out of position.
Stay in Good Position – The first thing to remember are to avoid the common mistakes from above. This means when an opponent puts you in a collar tie, you need to make sure you are forehead to forehead. At the same time use your elbow to block any attacks.
Pummel to inside position – In a tie position the wrestler, that has inside position is in the best position to attack. To defend an aggressive collar tie, take the arm that is on the same side that your opponent grabbed your head and move your arm to the inside position. Here is a video that makes it a little clearer.
I hope you enjoyed the article. Do you have some feedback about this article? We would love to hear from you. Post a comment or a review and let us know what you think. You can even visit our Facebook page to connect with us. Thanks for reading!