Mastering Takedowns: How to Defend a Headlock
A wrestling headlock catches a lot of wrestlers off guard. Let's learn how a wrestler can defend a headlock.
I have witnessed numerous veteran wrestlers get thrown in a wrestling headlock.
In my opinion, a wrestler should never get thrown in a headlock after he was wrestled for a couple of years.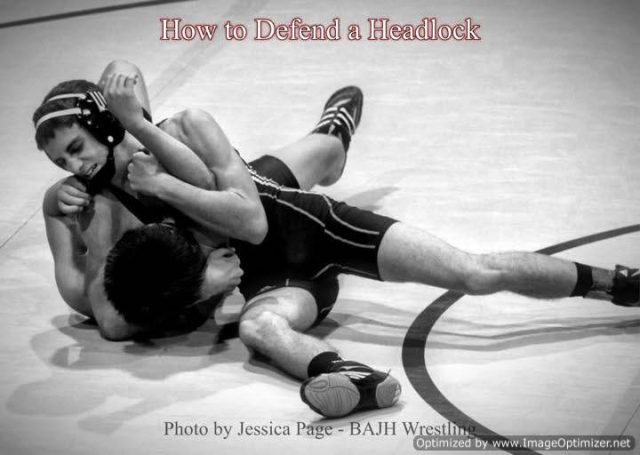 No Wrestler should go looking for Headlocks
Any decent wrestler knows how to defend a headlock.
A headlock is a move that young wrestlers use. You see a lot of headlocks in heavyweight wrestling. The only time an older wrestler should use a headlock is if it is blatantly given to him by his opponent or if a wrestler is behind and needs a home run to win a wrestling match.
Wrestlers Should NEVER be thrown from a Headlock
A wrestler should be learning how to defend a headlock in their first or second year of wrestling.
Learning how to defend a headlock is key to learning how to be a good wrestler.
Defending a headlock should be entrenched in a wrestler so he doesn't even think about it. As soon as he feels his opponent grabbing this head, he should automatically go into defense mode.
Wrestling Coaches – Teach Headlock Defense Often
If you are a wrestling coach, you should teach your wrestlers how to defend a headlock as soon as you see one of your wrestlers get thrown with a headlock.
In fact, I would recommend adding headlock defense into your chain wrestling drills.
Having your wrestlers do situation drills where they defend a headlock will help them when they see headlocks in a real match.
Techniques to Defend a Wrestling Headlock
Here some of the tips on how a wrestler can avoid being thrown in a headlock.
When your opponent grabs your head, immediately drop your hips down.
Don't allow your opponent get a hold of your head.
If all else fails, roll through a headlock.
Here is a great video by Mike Krause from NXT LVL Wrestling Academy. I like the way he teaches headlock defense.
Headlock Defense by Mike Krause
Headlock Video by Tecnicas
Wrestling Basics – Headlock Defense
by Team Dynamic
What are your thoughts?
I hope you enjoyed the article on defending headlocks. As an active member of the wrestling community, my goal is to grow this wonderful sport.
Thanks for reading! And as always, feel free to post comments or questions in the comments section below, I'll be happy to try and answer them as quickly as possible.