ASICS Aggressor 2 Wrestling Shoe Review
ASICS men's Aggressor 2 Wrestling Shoes review. As I've said in my previous reviews, my son is hard on his shoes. I'm sure that's because he is a wrestling heavyweight. I try to buy shoes that will hold up during wrestling season and help him compete at the highest level.
Aggressor 2 Wrestling Shoes Unbiased Review
My son has been wearing the shoes for over a year. I purchased the aggressor 2 wrestling shoes from Amazon after doing a lot of research.
Today I will talk about the pros and the cons of this shoe. Check out the article for an unbiased review of the ASICS Men's Aggressor 2 Wrestling Shoe.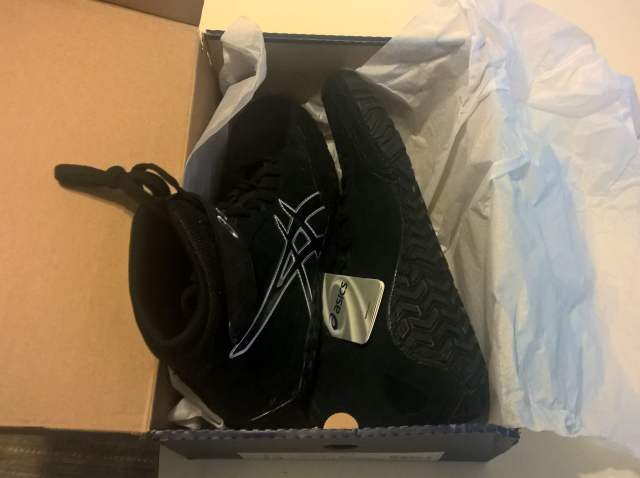 Comfortable Fit
My son said it took about three days to break the aggressor 2 wrestling shoes in. He said they were a little stiff for the first three days, but after that, he said they were super comfortable. My son basically told me the same thing that I read on Amazon.
The shoe has a strap to hold the laces. He chose to remove the strap and tie his laces with tape. This has become standard practice among high school and college wrestlers.
Durability
My son has used this shoe to wrestle a full season of folkstyle and freestyle. He has practiced in the shoes every day and has wrestled approximately 100 matches in these shoes. So far they have proven to be very durable.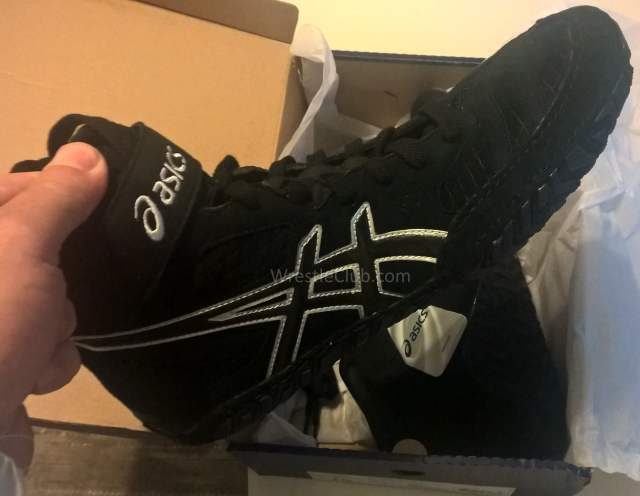 Good Grip
My son really like the grip of the aggressor 2 wrestling shoes. He especially likes the side grip because it helps him grip the mat when he is in weird positions. In the past he has always worn shoes with a split sole, so he was a little concerned that the shoe wouldn't flex correctly. I asked him about the grip a couple of months after the purchase and he said the sole flexes really well and he felt like he had the same grip if he was wearing split sole.
The one thing that he didn't like was that the shoe slipped if the mat had any moisture. He encountered this at a recent tournament where a lot of the wrestlers were sweating profusely. He did tell me that the shoe has a great grip when the mat is dry and wasn't sure if any shoe would grip the mat when wet.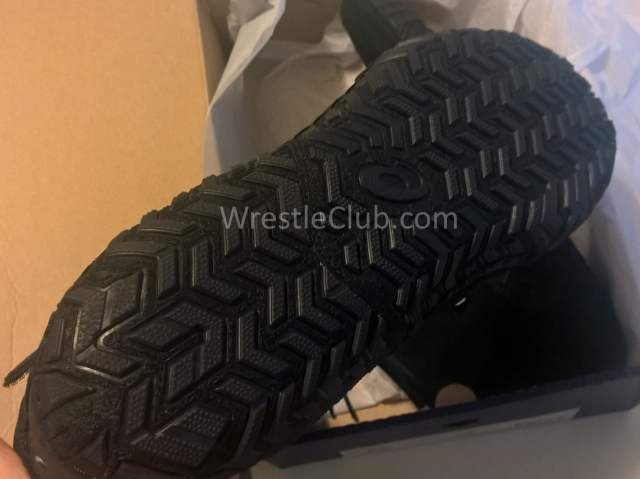 Good Ankle Support
In the past, my son has rolled his ankles a few times. He said the shoe provides really good support for this ankles. In some of his prior shoes, he has had to wear a separate ankle support, but he said he doesn't need a separate support with these shoes because the shoe comes up high enough to support his ankles.
Proper Sizing
I have read a lot of reviews where the wrestlers stated that the aggressor 2 wrestling shoes were a little too big. They fit my son correctly, but we went to a local sporting goods store to try the shoe on before buying it at Amazon.
My Opinion
Overall it is a great shoe. As I said earlier, the only negative my son mentioned was slippage when the mat is wet. I can live with that. Version 2 of this shoe runs about $78 and version 3 is about $105. We are now in season 2 with the aggressor 2. My son has wrestled about 100 matches and the shoe is still in decent shape. In my opinion, it was money well spent.
Version 2 of this shoe runs about $78 and version 3 is about $105. We are now in season 2 with the aggressor 2. My son has wrestled about 100 matches and the shoe is still in decent shape. In my opinion, it was money well spent.
I think it's a great purchase for your serious and elite wrestlers.
I would recommend these shoes to any serious wrestler.
Other Good Shoes
While the Aggressor is a great shoe, we realize that wrestlers have different tastes. Here are a couple orf shoes that you might like.
Adidas Combat Speed – The combat speed is another great shoe. In doing research on the best wrestling shoes, the combat speed came up as the runner-up behind the aggressor. The combat speed has great ankle support and runs about $60. It also comes in 26 different color combinations.
ASICS Men's Matflex 5 – If you are not looking to spend a lot of money the matflex is a very affordable shoe. The matflex is one of the most popular shoes because of the price. The shoe runs about $40 and is a great starter shoe for beginning wrestlers or weight lifting.
Stay Updated
Hopefully, you found this product review on the aggressor 2 wrestling shoes useful. At the end of the day, I'm an active member of the wrestling community – and this review was written from a standpoint of my son using the product.
My reviews take a lot of time to put together, so it's a fair bit of work (and labor of love).
Where to Buy
If you found this review helpful, you can support our work by using our affiliate links to buy products. If you buy something from a link we have on our site, we make a small commission at no extra cost to you.
Here is an explanation of what we do and how to support our continued work.
ASICS Men's Aggressor 2 Wrestling Shoe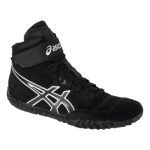 The Aggressor 2 is a great shoe. The price has come down since version 3 has came out.
See It on Amazon
Rather buy the Version 3? Click Here
What's Next?
If you liked the review, subscribe to our blog to receive our newest articles right to your inbox.
Tell Your Friends
If you enjoyed the article, be sure and share the article on Facebook and Twitter.
Thanks for reading!
And lastly, if you felt this article was useful – I always appreciate feedback in the comments below. Thanks!